On August 6th,the first domestic "White Box Switching and SONiC Networking Practical Training Camp" co-organized by Future Network institution, Purple mountain Laboratory and Asterfusion held successfully.
---
With the rapid development of the Internet industry, data and traffic flow begin to gather in data centers. At the same time, the rise of public cloud makes the scale benefit of data centers become increasingly important .Traditional network equipment ,in cloud computing era, cannot meet the requirements of open interfaces, software defined, modular design, and rapid iteration ,etc. due to restrictions such as closure and vendor lock-in.
Driven by Needs, Open Network Emerge.
The open network is built on open standards and white-box bare metal hardware. It can choose the network operating system freely, realize the disaggregation of software and hardware, and provide a flexible, scalable and programmable network to meet the application requirements of different scenarios.
Among the many open source operating systems, SONiC is emerging as the key to building the open network, and SAI is the standard mold for implementing the key . SONiC+SAI blazes a bright path for the establishment of an open network ecosystem. SONiC's current ecosystem is very open, with a large number of industrial partners, including ‍‍ cloud computing, ‍‍operators, hardware vendors, and a large number of chip manufacturers, which has basically reshaped the industry ‍‍.
In this context, there is a growing demand for people with expertise in white-box switching and SONiC .
Based on this, Asterfusion has jointly developed the "White Box Switching and SONiC Practical Training Camp" together with the front-line technical experts from the Future Network institution and Purple mountain Laboratory.
What is SONiC (Network Operating System)
SONiC (Software for Open Networking in the Cloud) is a free and open source network operating system based on Linux and developed by Microsoft and the Open Compute Project.
SONiC includes the networking software components necessary for a fully functional L3 device and was designed to meet the requirements of a cloud data center.It allows cloud operators to share the same software stack across hardware from different switch vendors.
Asterfusion SONiC Networking Training Highlights
Exclusive Customized SONiC Courses
Currently, there is a large demand for white box networking, but the corresponding professional training is less, so it is difficult to form systematic content to help users from entry to mastery. This course is based on the real environment construction and configuration, and it is an extension of the white box networking theory and it's very practical and can be used immediately.
Lecturer with Many Years of First-line Practical Experience
This SONiC training camp invited 4 teachers to give lectures,who has many years of first-line practical experience interms of SONiC ,data center network ,whitebox switching.
Combine Theory with Practice
The theoretical study allows students to have a comprehensive understanding of the value, ecology and prospects of white box networking and SONiC NOS. And on the basis of theory, through the construction of real environment, typical configuration case explanation and practical operation, master the actual pratical experience skills.
Provide Equipment on site for Case Practice
In the practical part, we provides a P4 programmable switch equipped with Asterfusion SONiC NOS –AsterNOS for practice.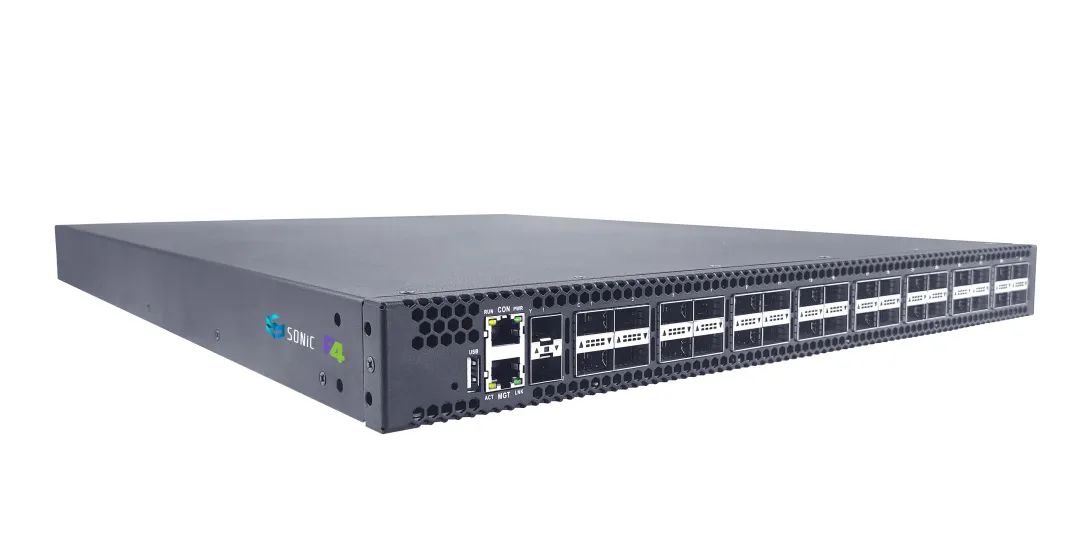 The Purpose of the Asterfusion SONiC NOS Training
The first phase of the training camp includes a number of network engineers, cloud computing engineers, open network and other related developers from operators, Internet, universities as well as network chips and other industries. During the training,the trainees systematically learned SONiC and conducted practical training on open hardware switches, thus laying a solid foundation for future achievements in the open network.
Q&A
Q1.What is the Difference Between Asterfusion SONiC NOS-AsterNOS &Community SONiC
Stable version ,Out of the box
AsterNOS has been improved from the basic aspects of functional features, product quality, component maintenance, etc., and combined with various typical application scenarios to do enough test verification, defect repair and other work. 
AsterNOS implements continuous integration and automated testing through Jenkins + Testbed, enhancing the community's testbed capabilities. Asterfusion builds a large number of automated test case scripts, and can perform multi-branch parallel testing in a multi-user environment, thereby ensuring the quality and efficiency of large-scale software team development; and quarterly update major issues with the community version, ensure the continuous enhancement of the system features at the same time follow up the community rhythm.
Different from the traditional manufacturer version management model, AsterNOS takes a community version management approach, not only does its own research and development team follow the roadmap, but it also fully absorbs code and bug fixes from partners and individual developers.
AsterNOS also regularly maintains and upgrades other open source components including teamd, lldpd and FRR, as well as compile -time optimization, etc., to bring users a more stable version update experience.
Powerful new features & enhancements –Support SONiC VXLAN, SONiC BGP EVPN, VLAG, etc.
In 2018, Asterfusion supported the REST API before the community and subsequently realized the integration with the community mgmt-framework,provide the switch full-featured programmable API as the same management interface as the traditional command line for automated operation and maintenance tools. AsterNOS has continuously enhanced the community SONiC in terms of VXLAN, ARP Host Routing, BGP EVPN, VLAG, etc.
Asterfusion also made system support for ARM architecture a major technical goal. More and more applications are based on the ARM architecture to meet the needs of users in terms of performance, power consumption, price, etc. After adapting and optimizing the ARM architecture, AsterNOS can run smoothly on entry-level ARM cores like A53.
Even on campus access layer switches where the control CPU is built into the switch chip,AsterNOS also support and is continuous adding new features . Asterfusion creates more possibilities for open and ferture rich SONiC NOS runs on campus switches .
At the same time, AsterNOS made a lot of enhancements to the SAI that came with SONiC. As an industry-standard switch chip function abstraction layer SAI (Switch Abstraction Interface), it is the core bridge between upper-layer network applications and underlying hardware chips.Whether it can provide stable support for the latest version of SAI implementation determines the availability of a switch chip. Starting from the optimization and expansion of SAI, Asterfusion provides stable support, adaptation and enhancement to almost all mainstream data center switching chips in AsterNOS today; in addition to the Broadcom Trident series, it also includes Marvell Falcon and Teralynx with distinctive features such as low latency and large table items, as well as chipsets such as Intel Tofino and NVIDIA Spectrum with data plane programmability, and even in the newly released AsterNOS 4.0 version, chips for typical campus access and aggregation are supported.
A Convenient operation and Easy to Use SONiC NOS
At present, DevOps has become the main ways of cloud and network operation and maintenance. AsterNOS integrates DevOps support capabilities such as Python, Ansible, and NETCONF,which enables automatic docking with the DevOps platform.
Different from community SONiC, which has a Linux/Python style command line, AsterNOS has developed a Cisco style command line that allows users to fully reuse their existing skills and tools, reducing the learning difficulty and additional cost of deploying and using open networks .
In addition, AsterNOS provides a Web UI based on the REST API, which enables users to operate and manage cloud networks through a graphical interface. It enhances O&M functions such as application orchestration, service scheduling, resource management, and policy management to implement unified service planning and automatic deployment.
2.When will the Next SONiC Training Class Start?
Start time: August 26-27, 2022
3.Does AsterNOS Support VXLAN, EVPN -VXLAN and MC LAG?
Yes, AsterNOS support EVPN -VXLAN and MC LAG
For more contact: [email protected];